Indeed, the animation is suitable for children from 3-4 years old, adolescents and adults, as well as the elderly or people with disabilities of any kind. It is very playful and motivating by the giggles that the first sounds emitted.
As a result, the intervention is suitable for kindergartens, primary schools, colleges,  high school, social centers, media libraries, libraries, for a birthday or for all other events ...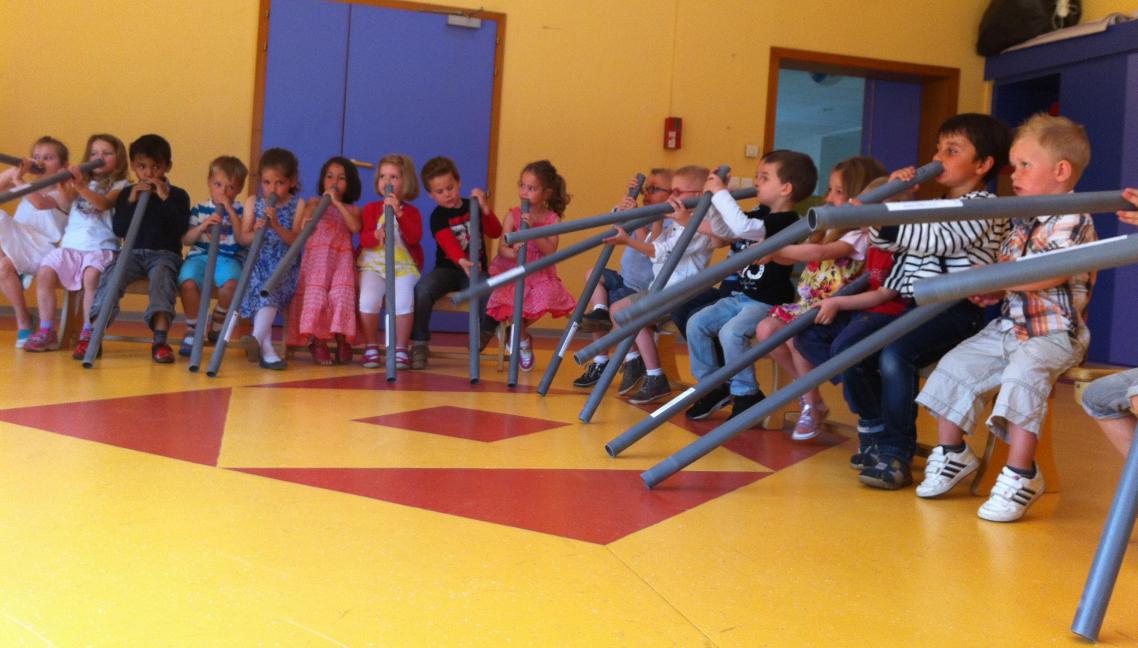 It is particularly suitable for school audiences because it has been designed and developed over time for all classes from kindergarten to high school:
For primary schools, perfectly suited to pedagogical and educational expectations.
For colleges and high schools, it finds its place in programs and PPE. In addition, it can be 80% performed in French.
During the intervention the participants will be actors and active. After the presentation of the instrument, Mitch hands out introductory PVC didgeridoos to each of the participants who take them home.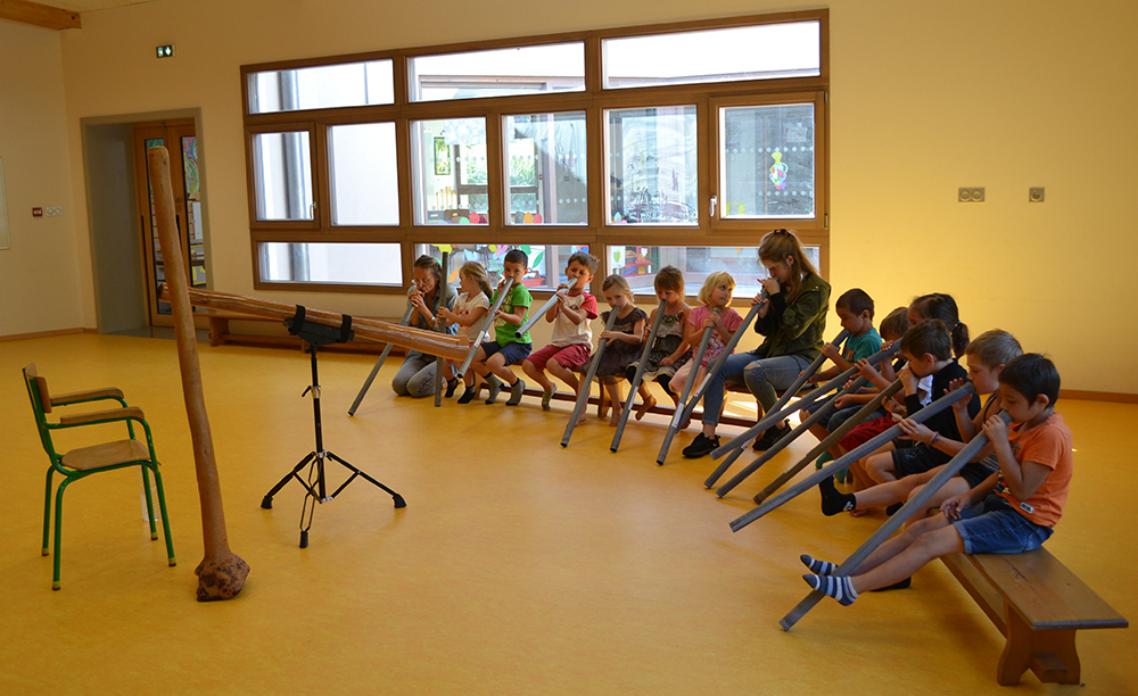 The didgeridoo is a wind instrument, which allows:
To know your body because it is he who authorizes the emission of sound.

To work on his breathing.

To develop your creativity.

To express themselves musically very quickly.
We can say that the didgeridoo contributes to the overall well-being of the person.
The practice of the didgeridoo does not require any special knowledge, you just need a body ... and the technique will be provided to you during the animation.
On the organizer's side:
The animation is attractive because it requires little obligation for the organizer, the material being provided by the speaker. All you need is an indoor or outdoor location and chairs or benches for participants. Mitch adapts to any environment.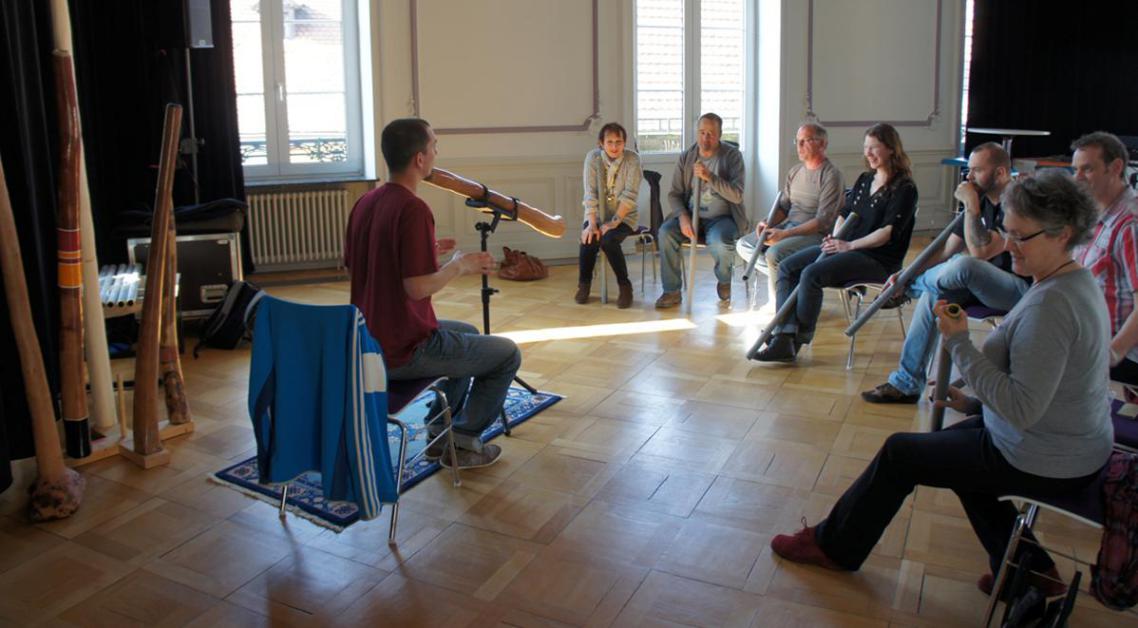 The price of the intervention is established according to the number of participants and the location. Please contact Triton Squad for any request for information and quotes.